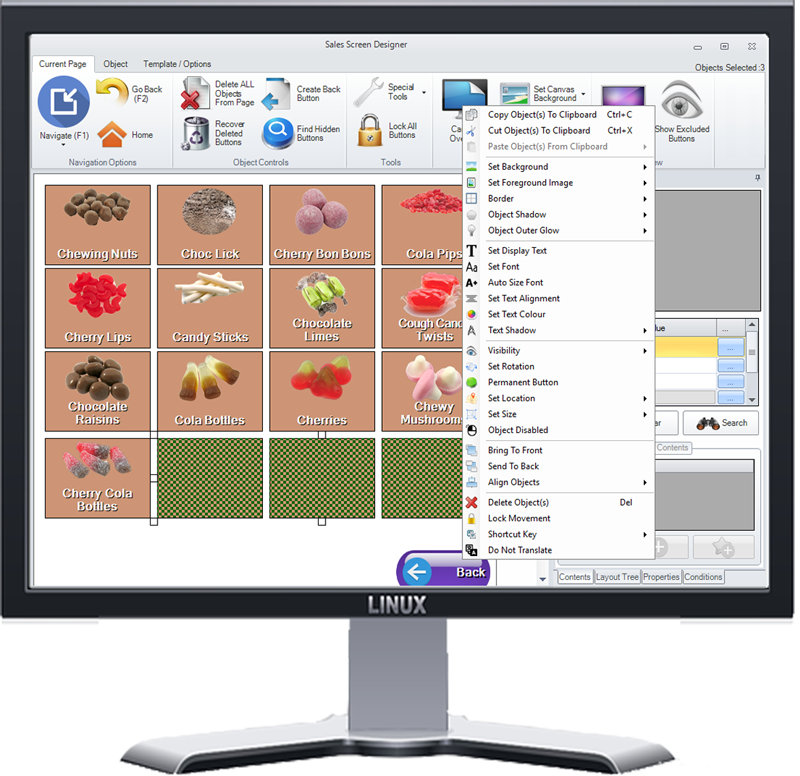 Fully Design Your Own Sales Screen
Choose and customise from one of our industry templates, or draw the entire sales screen from scratch if you wish!
Simple to use drag and drop interface.
Draw the functions you need wherever your require them, streamlining and reducing clutter.
Choose fonts, colours, borders, shading, shadows and even behaviour of each button / object.